Over the last 30 years, we at Retail Network have made it our mission to provide independent retailers (like yourself) with better choices and more opportunities. We specialize in sourcing clothing, gifts, jewelry, and merchandise that you probably wouldn't find in the large big-box stores. Our unique group of suppliers and vendors are able to fulfill your needs from the front door to your back shelves with products that cater to your customer's every taste, style and function.
Retail Network is a customer driven sales and marketing company operating across North America. We enjoy bringing new products to market, and the introduction of well priced, established products to our loyal and diverse customer base, as well as new prospects. This is direct function of your new product development department.
We offer all the essential elements of a marketing and sales firm: research development and demographic positioning, full-service graphic design, sales strategy and training, sales material development, credit services, as well as expert counsel and guidance.
Our customers are some of the brightest stars in their respective markets. They operate in various market sectors across North America. Our current, but continually evolving, specialty areas include store wholesale and direct-to-retail sales.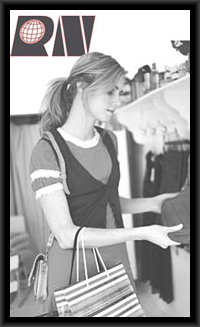 •     Young People's Lifestyle, Clothing, Music and Accessory Stores
•     Tobacco accessory boutiques and smokeshops
•     Candy & Tobacco Wholesalers, Variety Merchandise Wholesalers
•     Grocery and Beverage Wholesalers & Self Distributing Chains
Retail Network is comprised of three primary divisions.
Many of our products are shared amongst the divisions
while others are unique to their customers.

•      Trend jewelry, clothing and accessories.
•      Scented product like incense and candles.
•      Licensed apparel and gifts.
•      Tobacco accessories including cigarette papers & lighters.
•      Convenience store impulse items.
•      Varsity jackets and all leather jackets for corporate promotion.